Just after UAE declared to offer a 48-hour transit visa to its visitors, Uzbekistan has now planned to provide an E-visa to 51 countries including India with a validity of 90 days. This doesn't end here. Apart from the E-visa, this country also plans to give a 5-day transit visa scheme to the travelers having a ticket to any third country connected to Uzbekistan.
Everything You Need To Know About The E-Visa To Uzbekistan
From when will the E-visa be valid for travelers?
The Uzbekistan Government will start issuing the E-visa to its travelers from 15th July 2018 for a minimum of 30 days and a maximum of 90 days.
How many days prior should one apply for the E-visa?
For the registration and issuance of the E-visa, the application process takes at least two working days, excluding the day when the application is being filed. Thus, it is important to apply for the visa at least three days before the planned trip to Uzbekistan.
What is the cost of the E-visa to Uzbekistan?
For the processing and issuance of the E-visa, the consular charge is 20 USD or INR 1,300 approx. (the price may vary depending upon the exchange rates on the date when an applicant applies for visa)
How to apply for the E-visa to Uzbekistan?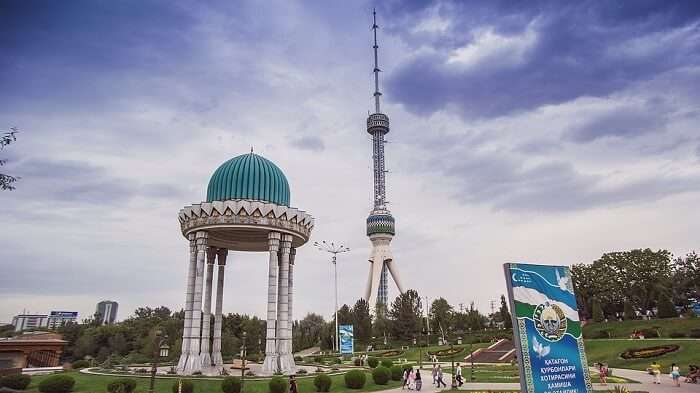 Image Source
Suggested Read: Kazakhstan Allows A 72-hour Transit Visa To Indians Extending A Warm Welcome
Uzbekistan will be using an online portal named the "E-VISA.UZ" which will operate in Uzbek, English, Russian, and other languages. This portal will give information regarding the status of the application, and about the issued electronic visa on the basis of a unique identification number assigned to individual applicants.
How to apply for a group E-visa to Uzbekistan?
The procedure of applying for a group visa and an individual visa remains the same.
What are the visa rules for a person below 16 years in Uzbekistan?
Foreign citizens aged 16 years or below holding an international passport or a valid travel document, can enter and stay in Uzbekistan along with their legal representative whose visa is valid for the next 90 days. Whereas, if an individual turns 16 or above in this period of 90 days while staying in Uzbekistan, then an exit visa is needed to be issued by the Migration and Citizenship Registration Office as per the existing procedure.
By taking this initiative, Uzbekistan has opened its doors to welcome tourists from different corners of the world. And with an easy E-visa application, Uzbekistan can be your next destination to explore the famous Silk Route!